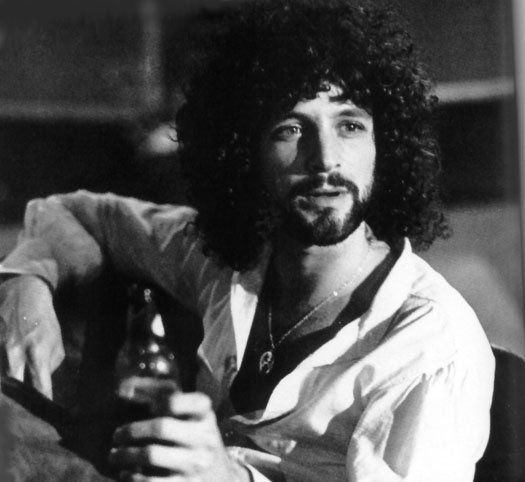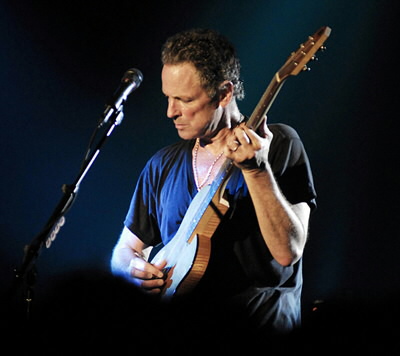 Lindsey Buckingham (n. 3 de octubre de 1949, Palo Alto, California, Estados Unidos) es un músico, compositor, productor y multiinstrumentista estadounidense, conocido por ser guitarrista y cantante de la banda británica de rock Fleetwood Mac entre los años 1974 a 1987, y desde 1997 hasta el presente. Comenzó a tocar la guitarra desde pequeño y en 1966, con solo 16 años, cofundó junto a algunos amigos de escuela la banda The Fritz Rabyne Memorial Band, donde cumplió las labores de bajista. En dicha banda conoció a Stevie Nicks —que tras la separación del grupo en 1971— comenzaron una relación sentimental y de trabajo, que dio como resultado el álbum Buckingham Nicks en 1973. Tras las malas ventas de su disco colaboró en algunas presentaciones de The Everly Brothers, con la idea de recuperar el dinero invertido.

A fines de 1974 tanto él como Stevie fueron contratados por Fleetwood Mac, donde además de ser guitarrista cumplió las labores de compositor y de vocalista. Durante su primera etapa en la banda participó en algunos de sus álbumes más exitosos como Fleetwood Mac y Rumours, de 1975 y 1977 respectivamente. Sin embargo y luego de la grabación de Tango in the Night (1987), decidió retirarse de la agrupación ya que no sentía la creatividad de antes. Tras 10 años alejado de Fleetwood Mac, en 1997 se reunió con sus compañeros para una serie de presentaciones y desde entonces permanece en la banda.

En 1981, mientras Fleetwood Mac pasaba por un hiato dio inicio a su carrera solista, que hasta el 2012 había publicado seis álbumes de estudio y tres en vivo, con un relativo éxito en los mercados mundiales. Conocido mundialmente por su estilo fingerpicking, la revista Rolling Stone en 2011 lo posicionó en el puesto 100 de su lista los 100 grandes guitarristas de todos los tiempos.

Por otro lado, en 1998 fue ingresado al Salón de la Fama del Rock and Roll por su trabajo en Fleetwood Mac...........
https://es.wikipedia.org/wiki/