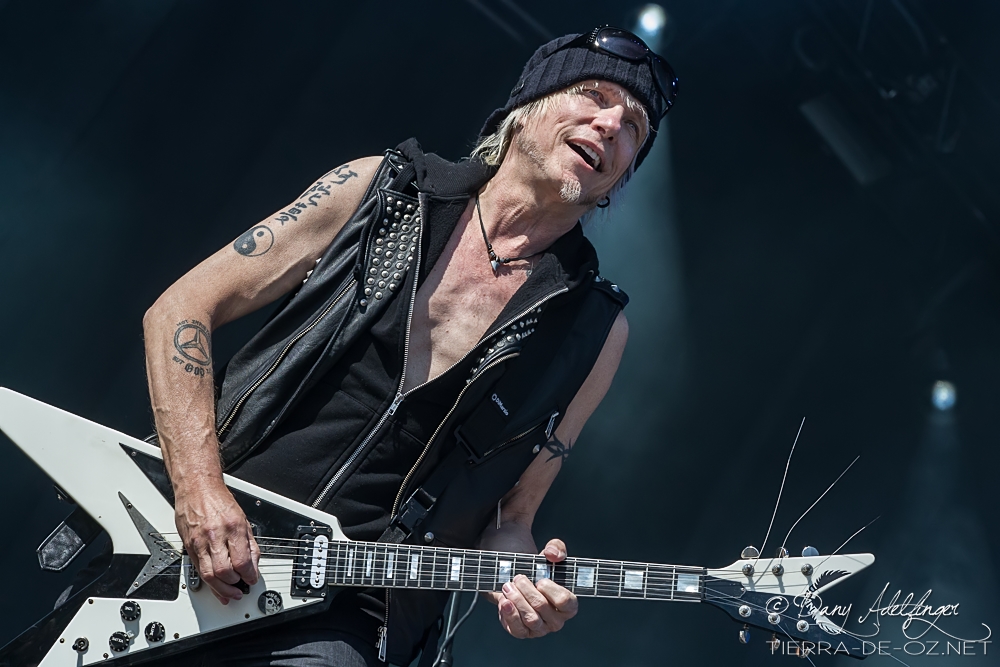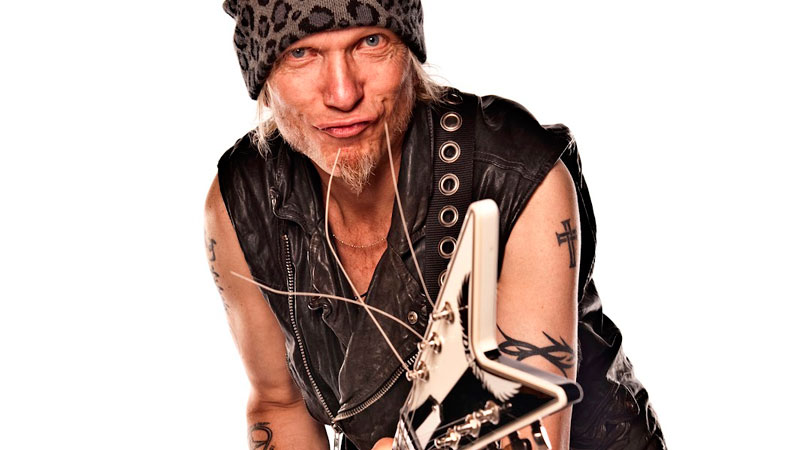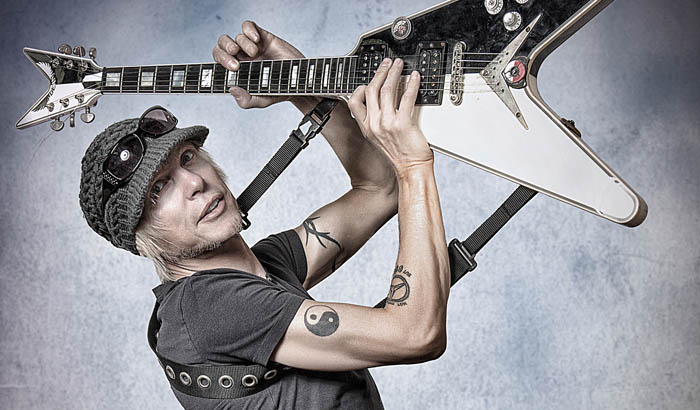 Su carrera no ha estado exenta de problemas, debido principalmente por su antigua adicción al alcohol y a su extraña personalidad derivado de su temperamento colérico. Aun así, ha continuado con su carrera con presentaciones en vivo y publicando varios discos de estudio en varios proyectos musicales. Por otro lado, es conocido como uno de los principales guitarristas e influencias del heavy metal y ha sido considerado como una «figura legendaria de la guitarra en la historia del metal».1
De acuerdo a Michael, su hermano Rudolf fue el principal artífice de su carrera. En la imagen Rudolf Schenker en 2014.
En 1966 y con solo 11 años formó su primera banda junto a tres compañeros de colegio llamada The Enervates. Con esta versionaban canciones de The Beatles, en donde Michael hacía el papel de John Lennon, además fue la primera y única vez que él fue vocalista principal.
En 1967 formó su segunda agrupación llamada Cry, renombrado posteriormente como Cry Express, con la cual inició su carrera profesional. Esta tiene la estadística de ser el primer grupo beat de Hanover y la agrupación beat más joven de Alemania.5 El cuarteto musical obtuvo una gran recepción del público luego de su presentación en el programa de televisión Beat Club, pero lamentablemente esta misma popularidad llevó al joven Michael al consumo excesivo de alcohol.4 Luego que la familia Schenker intervino, ya que solo tenía 13 años de edad, la banda perdió fama a tal punto que desaparecieron de la escena musical en 1968.
Desde fines de 2011 se presenta con su nueva banda Michael Schenker's Temple Of Rock. En la imagen Michael junto a Wayne Findlay y Francis Buchholz.
A mediados del mismo año los exmiembros de The Mushrooms, Klaus Meine y Mike Grimke, buscaban a nuevos músicos para formar una nueva banda. Klaus se interesó en el talento de Michael, pero no pudo contratarlo ya que sus padres no querían que participara en otra banda de rock. Por ello, Rudolf intervino y luego de largas conversaciones ellos aceptaron.4 Finalmente Klaus, Michael y compañía fundaron la banda The Copernicus, que versionaban en un principio canciones de Black Sabbath, Led Zeppelin y Deep Purple, para luego escribir su propio material.4 Tras dos años de actividad, The Copernicus se disolvió cuando Michael y Klaus ingresaron a Scorpions.