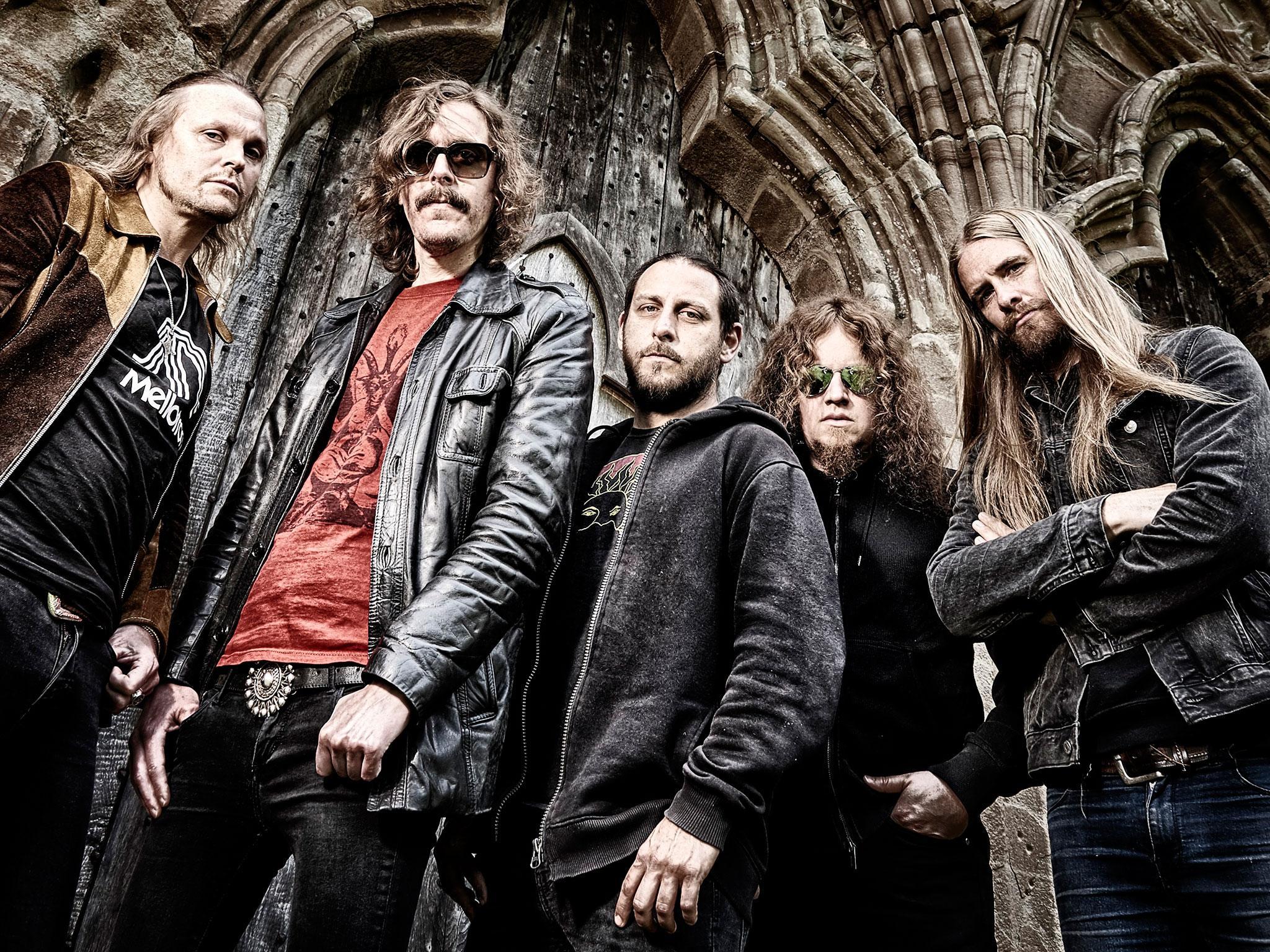 Orchid (1995)
01. In Mist She Was Standing (14:10)
02. Under The Weeping Moon (9:53)
03. Silhouette (3:08)
04. Forest Of October (13:05)
05. The Twilight Is My Robe (11:02)
06. Requiem (1:11)
07. The Apostle In Triumph (13:01)
08. Into The Frost Of Winter (6:20)
Morningrise (1996)
01. Advent (13:45)
02. The Night and the Silent Water (10:59)
03. Nectar (10:09)
04. Black Rose Immortal (20:15)
05. To Bid You Farewell (10:54)
06. Eternal Soul Torture (Bonus Track) (8:35)
My Arms, Your Hearse (1998)
01. Prologue (0:59)
02. April Ethereal (8:42)
03. When (9:14)
04. Madrigal (1:26)
05. The Amen Corner (8:44)
06. Demon Of The Fall (6:13)
07. Credence (5:26)
08. Karma (7:50)
09. Epilogue (4:03)
10. Circle Of The Tyrants (Celtic Frost Cover) (5:12)
11. Remember Tomorrow (Iron Maiden Cover) (5:00)
Still Life (1999)
01. The Moor (11:27)
02. Godhead's Lament (9:48)
03. Benighted (5:00)
04. Moonlapse Vertigo (9:00)
05. Face of Melinda (7:59)
06. Serenity Painted Death (9:14)
07. White Cluster (10:05)
01. The Leper Affinity (10:23)
02. Bleak (9:16)
03. Harvest (6:01)
04. The Drapery Falls (10:54)
05. Dirge For November (7:54)
06. The Funeral Portrait (8:45)
07. Patterns In The Ivy (1:52)
08. Blackwater Park (12:08)
Deliverance (2002)
01. Wreath (11:11)
02. Deliverance (13:36)
03. A Fair Judgement (10:23)
04. For Absent Friends (2:17)
05. Master's Apprentices (10:32)
06. By the Pain I See in Others (13:49)
Damnation (2003)
01. Windowpane (7:45)
02. In My Time of Need (5:50)
03. Death Whispered A Lullaby (5:50)
04. Closure (5:16)
05. Hope Leaves (4:30)
06. To Rid The Disease (6:21)
07. Ending Credits (3:39)
08. Weakness (4:09)
Lamentations: Live At Shepherd's Bush Empire (2003)
CD 1.
01. Windowpane (8:04)
02. In My Time Of Need (5:18)
03. Death Whispered A Lullaby (6:37)
04. Closure (8:31)
05. Hope Leaves (5:01)
06. To Rid The Disease (6:12)
07. Ending Credits (3:07)
08. Harvest (6:41)
09. Weakness (4:45)
01. Master's Apprentices (9:16)
02. The Drapery Falls (9:33)
03. Deliverance (11:52)
04. The Leper Affinity (8:33)
05. A Fair Judgement (10:50)
Ghost Reveries (2005)
01. Ghost Of Perdition (10:29)
02. The Baying Of The Hounds (10:41)
03. Beneath The Mire (7:57)
04. Atonement (6:28)
05. Reverie/ Harlequin Forest (11:39)
06. Hours Of Wealth (5:20)
07. The Grand Conjuration (10:21)
08. Isolation Years (3:51)
The Roundhouse Tapes (Live 2007)
CD 1.
01. When (10:29)
02. Ghost Of Perdition (10:57)
03. Under The Weeping Moon (10:28)
04. Bleak (8:39)
05. Face Of Melinda (9:58)
06. The Night And The Silent Water (10:29)
01. Windowpane (8:02)
02. Blackwater Park (19:00)
03. Demon Of The Fall (8:14)
Watershed (2008)
01. Coil (3:11)
02. Heir Apparent (8:50)
03. Lotus Eater (8:51)
04. Burden (7:41)
05. Porcelain Heart (8:01)
06. Hessian Peel (11:26)
07. Hex Omega (6:57)
08. Derelict Herds (6:27)
In Live Concert At the Royal Albert Hall (2010)
CD 1.
01. The Leper Affinity (8:23)
02. Bleak (7:22)
03. Harvest (5:31)
04. The Drapery Falls (8:50)
05. Dirge For November (7:10)
06. The Funeral Portrait (6:50)
07. Patterns In The Ivy (Instrumental) (2:24)
08. Blackwater Park (10:49)
01. Forest Of October (15:22)
02. Advent (13:46)
03. April Ethereal (8:11)
04. The Moor (10:42)
01. Wreath (11:20)
02. Hope Leaves (5:30)
03. Harlequin Forest (11:41)
04. The Lotus Eater (9:38)
Heritage (2011)
01. Heritage (2:05)
02. The Devil's Orchard (6:40)
03. I Feel the Dark (6:40)
04. Slither (4:03)
05. Nepenthe (5:40)
06. Haxprocess (6:58)
07. Famine (8:32)
08. The Lines in My Hand (3:49)
09. Folklore (8:19)
10. Marrow of the Earth (4:19)
The Devil's Orchard: Live at Rock Hard Festival 2009 (2011)
01. The Devil's Orchard (6:31)
02. Intro (1:13)
03. Heir Apparent (9:18)
04. Ghost Of Perdition (11:32)
05. The Leper Affinity (8:56)
06. Hessian Peel (11:30)
07. Deliverance (13:00)
Pale Communion (2014)
01. Eternal Rains Will Come (6:43)
02. Cusp Of Eternity (5:37)
03. Moon Above, Sun Below (10:53)
04. Elysian Woes (4:48)
05. Goblin (4:35)
06. River (7:33)
07. Voice Of Treason (8:00)
08. Faith In Others (7:41)
Sorceress (2016)
CD 1.
01. Persephone (1:52)
02. Sorceress (5:49)
03. The Wilde Flowers (6:49)
04. Will O The Wisp (5:08)
05. Chrysalis (7:17)
06. Sorceress 2 (3:49)
07. The Seventh Sojourn (5:29)
08. Strange Brew (8:45)
09. A Fleeting Glance (5:07)
10. Era (5:42)
11. Persephone (Slight Return) (0:54)
01. The Ward (3:13)
02. Spring MCMLXXIV (6:11)
03. Cusp Of Eternity (Live) (5:45)
04. The Drapery Falls (Live) (10:23)
05. Voice Of Treason (Live) (8:11)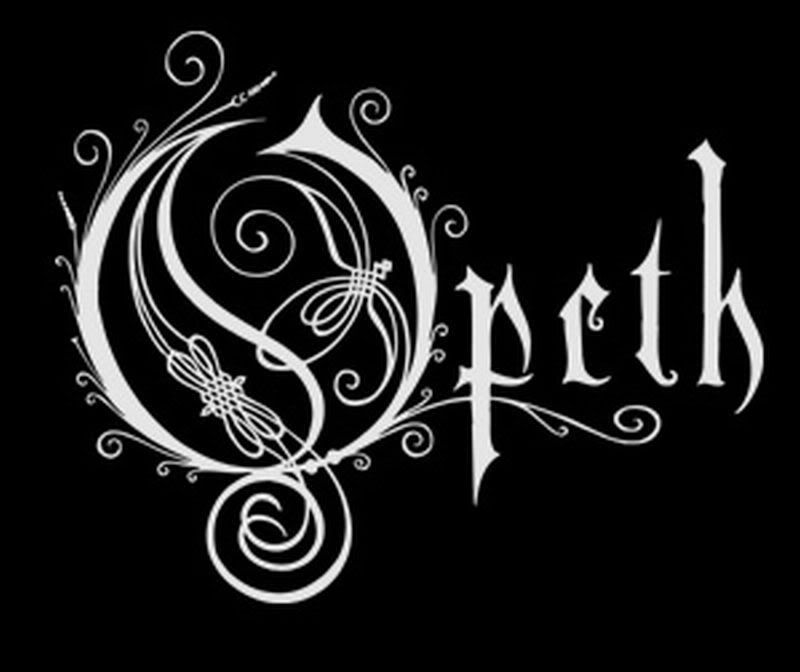 Opeth es una banda sueca de metal progresivo formada en 1991 en Estocolmo por su compositor principal, Mikael Åkerfeldt. Posee en sus composiciones influencias del rock progresivo, jazz, blues y de guitarras acústicas de corte clásico y folk,1 más notorias en su álbum Blackwater Park (2001),2 y Ghost Reveries (2005).3 Además, también se aprecia una evidente influencia del death metal, especialmente en la manera de cantar en varias canciones de su vocalista, Mikael Åkerfeldt, y de doom metal dada la ambientación y velocidad de algunos de sus temas. Hasta hoy en día, el único miembro original y fundador que permanece es el líder Mikael Åkerfeldt.
Desde la grabación de su primer disco, han lanzado 12 álbumes de estudio, 3 box sets, y tres álbumes en vivo. Una completa excepción de su estilo musical son los álbumes Damnation (2003), Heritage (2011), Pale Communion (2014) y Sorceress (2016), que muestran un estilo absolutamente orientado hacia el rock progresivo.
El vocalista David Isberg formó Opeth en 1991 en Estocolmo. Isberg invitó a Mikael Åkerfeldt a unirse a la banda para ensayar como bajista, pero no se informó de esto a los otros miembros de la banda. Todos sus miembros, excepto Isberg, renunciaron. Åkerfeldt pronto se unió a Opeth después de que su banda, Eruption, se disolviera. Con Åkerfeldt como guitarrista y David Isberg como vocalista, Opeth aún necesitaba más músicos. Invitaron al amigo de Åkerfeldt y miembro fundador de Eruption, el baterista Anders Nordin, y a Nick Döring en el bajo. Andreas Dimeo fue contratado como segundo guitarrista. Ensayando con el viejo equipo que encontraron en una primaria.5 Después de su primer espectáculo, Andreas Dimeo y Nick Döring salieron de la banda. En el segundo show se unieron Kim Pettersson (guitarra) y Johan DeFarfalla (bajo). Después del show, DeFarfalla se fue, no volviendo hasta 1994. Petterson duró con la banda un show más antes de irse a finales de 1991. Para ese show tocaron con Peter Lindgren en el bajo, pero una vez que Kim se fue, Peter retornó a la guitarra.
Isberg dejó la banda a comienzos de 1992 debido a «diferencias de creación» y, como Mikael tenía experiencia como vocalista en el grupo Eruption, pasó a ocupar esta posición; inmediatamente comenzaron a escribir material con Peter Lindgren. Opeth se conformó con un equipo de tres personas por más de un año, pero después encontraron un nuevo bajista, Stefan Guteklint, quien tocó con ellos cerca de un año.
Después de que la banda recibiera un contrato con Candlelight Records, echaron a Stefan Guteklint. Opeth grabó su primer álbum, Orchid, en 1994 con Johan DeFarfalla como bajista de sesión. Poco tiempo después se convirtió en miembro de tiempo completo. Candlelight Records lanzó su álbum debut en 1995. Dos años después, Orchid fue lanzado en Estados Unidos por Century Media Records. Ellos mismos manejaron la producción y Dan Swanö fue el ingeniero de sonido.
El segundo álbum de Opeth, Morningrise, es grabado entre marzo y abril de 1996 y lanzado más tarde ese año. De nuevo Dan Swanö es el ingeniero de sonido y esta vez él también maneja la producción. El álbum contiene cinco canciones, que varían en el largo de 10 a 20 minutos («Black Rose Immortal» la pista de veinte minutos, continúa siendo la más larga de la discografía de Opeth). Al primer tour europeo que tuvieron, junto a Cradle of Filth,6 le sigue el lanzamiento de Morningrise. Después del tour, Johan DeFarfalla es despedido de la banda y Anders Nordin se retira y se va a Brasil.6
En el tercer álbum, My Arms, Your Hearse en 1998, se agrega Martín López (quien había abandonado otra banda sueca, Amon Amarth) en la batería. Poco antes de la grabación de este álbum, Martín Méndez, un amigo de Martín López, es reclutado como bajista de Opeth, pero debido a la falta de tiempo para aprender el material ya acumulado, Åkerfeldt toca el bajo en la grabación.
My Arms, Your Hearse exhibe un cambio en el estilo de las letras. En vez de contar con temas de más de 10 minutos de duración, My Arms, Your Hearse contiene canciones más cortas, teniendo la mayoría un largo entre 6 y 8 minutos. El álbum fue líricamente un álbum conceptual, más oscuro que los trabajos anteriores, con transiciones acústicas jugando roles menores. El estilo vocal de Mikael también toma un tono más influido por el death-metal: más profundo y amenazador. My Arms, Your Hearse es el último álbum de Opeth lanzado con el sello Candlelight Records.