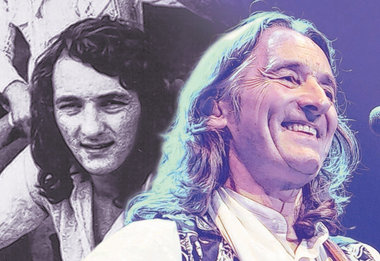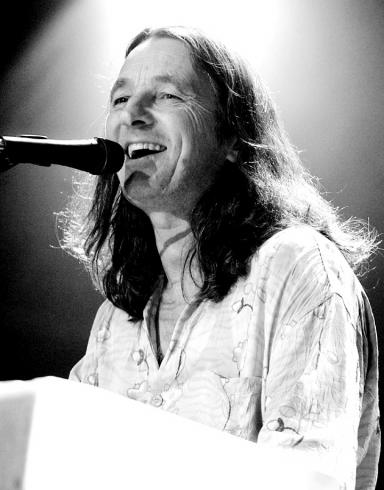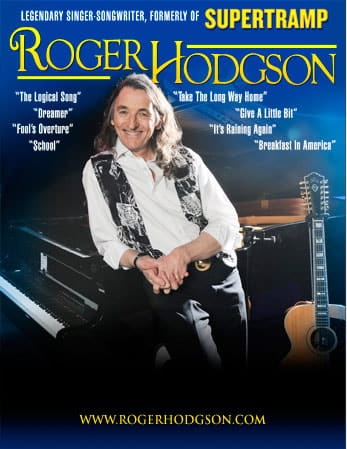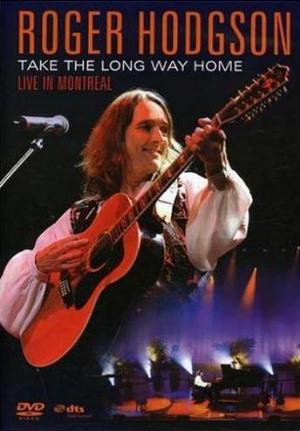 In The Eye Of The Storm (1984)
01. Had A Dream (Sleeping With The Enemy) (8:27)
02. In Jeopardy (5:57)
03. Lovers In The Wind (4:13)
04. Hooked On A Problem (5:08)
05. Give Me Love, Give Me Life (7:33)
06. I'm Not Afraid (7:03)
07. Only Because Of You (8:39)
Hai Hai (1987)
01. Right Place (4:06)
02. My Magazine (4:42)
03. London (4:12)
04. You Make Me Love You (5:09)
05. Hai Hai (5:31)
06. Who's Afraid? (5:00)
07. Desert Love (5:29)
08. Land Ho (4:09)
09. House On The Corner (5:24)
10. Puppet Dance (5:17)
Rites Of Passage (Live 1997)
01. Every Trick In The Book (5:54)
02. In Jeopardy (5:13)
03. Showdown (4:44)
04. Don't You Want To Get High? (4:06)
05. Take The Long Way Home - R.O.P. (4:27)
06. Red Lake (5:13)
07. Melancholic (4:30)
08. Time Waits For No One (9:07)
09. No Colours (4:55)
10. The Logical Song - R.O.P. (3:47)
11. Smelly Feat (6:02)
12. Give A Little Bit - R.O.P. (4:17)
Open The Door (2000)
01. Along Came Mary (6:24)
02. The More I Look (4:56)
03. Showdown (5:19)
04. Hungry (4:27)
05. The Garden (2:15)
06. Death And A Zoo (7:32)
07. Love Is A Thousand Times (3:29)
08. Say Goodbye (3:57)
09. Open The Door (8:55)
10. For Every Man (4:43)
Classics Live (2010)
01. School (5:42)
02. Dreamer (5:11)
03. Two of Us (2:39)
04. It's Raining Again (4:44)
05. Take the Long Way Home (4:56)
06. Giva a Little Bit (4:17)
07. Hide in Your Shell (6:54)
08. Breakfast in America (2:42)
09. Only Because of You / Lord is it Mine? (5:55)
10. The Logical Song (4:07)
Tras abandonar Supertramp en 1983, Hodgson inició una carrera en solitario con la publicación del álbum In the Eye of the Storm, grabando hasta la fecha tres álbumes de estudio.4 A pesar de varios intentos por retomar la colaboración con Rick Davies,5 su antiguo compañero en Supertramp, Hodgson centró desde 1997 su carrera artística en ofrecer conciertos periódicos durante extensas giras anuales, en las que combina actuaciones en solitario con conciertos respaldados por una banda de apoyo.
Hijo de Charles Hodgson y Jill Hodgson, Roger Hodgson nació el 21 de marzo de 1950 en Portsmouth, Inglaterra y se crió en Oxford, en una familia de clase media.7 Fue a la escuela Woodcote House, cerca de Wallingford, donde aprendió a tocar la guitarra eléctrica, y posteriormente acudió a la escuela Stowe School, cerca de Buckingham.8 A los 12 años su padre le regaló su primera guitarra y aprendió tres acordes básicos de su profesor en la escuela.9 Poco tiempo después comenzó a componer su propia música, y con 13 años ofreció su primer concierto en el colegio interpretando nueve canciones propias.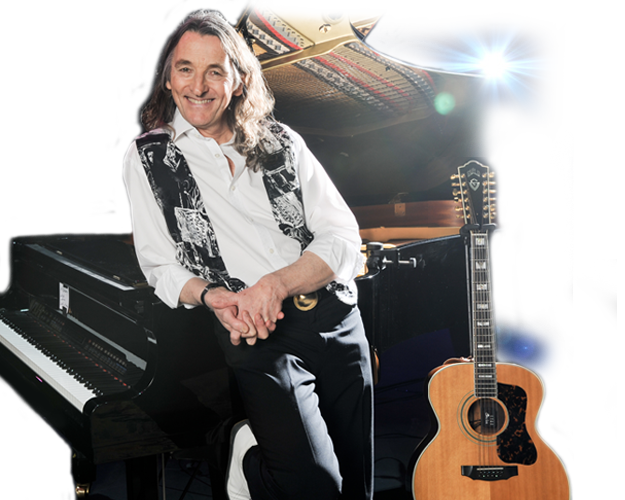 Hodgson formó su primera banda en el colegio, llamada H-Bombs y formada por él a la guitarra y Roy Hoby tocando una caja.10 Con 19 años, entró por primera vez en un estudio de grabación como guitarrista para el grupo People Like Us, que formó poco después de graduarse del internado.9 El grupo grabó dos canciones, «Duck Bound» y «Send Me No Flowers», que nunca fueron publicadas.11
Tras la separación de People Like Us, Hodgson participó en una audición para el sello discográfico Island Records, gracias a la ayuda del representante del grupo Traffic.9 Island le usó como vocalista del grupo Argosy, formado por Reginald Dwight (más tarde conocido como Elton John), Caleb Quaye y Nigel Olsson.12 La única grabación del grupo fueron dos canciones, «Mr. Boyd» y «Imagine», compuestas por Hodgson y publicadas como sencillo en 1969 por dos sellos independientes, DJM en el Reino Unido y Congress en Estados Unidos.4 12 «Mr. Boyd» fue versionada en 1997 por Jake Shillingford y su grupo My Life Story en su álbum The Golden Mile.
Tras la ruptura de Argosy, Hodgson respondió a un anuncio puesto en Melody Maker por Rick Davies, que buscaba un guitarrista para un nuevo grupo de rock progresivo bajo el nombre de Supertramp.14 Hodgson obtuvo en un primer momento el puesto, pero la llegada al día siguiente de Richard Palmer y su contratación como guitarrista obligó a Hodgson a aprender a tocar el bajo.15
A pesar de que las canciones del primer álbum del grupo, Supertramp, publicado en 1970, fueron acreditadas a Hodgson, Palmer y Davies, las letras fueron compuestas por Palmer.15 Sin embargo, la temprana marcha de Palmer del grupo permitió a Hodgson volver a la guitarra y centrarse, junto a su compañero Davies, en la composición de los temas de Supertramp a partir de su segundo álbum, Indelibly Stamped.
Entre 1974 y 1983, todas las canciones de Supertramp fueron legalmente fijadas con créditos compartidos entre Davies y Hodgson.21 22 Sin embargo, ambos compositores nunca escribieron como tándem,21 y en términos generales cada uno escribió la mitad del catálogo musical del grupo, perteneciendo a Hodgson canciones como «Give a Little Bit», «Breakfast in America», «The Logical Song», «Take the Long Way Home» e «It's Raining Again», entre otras.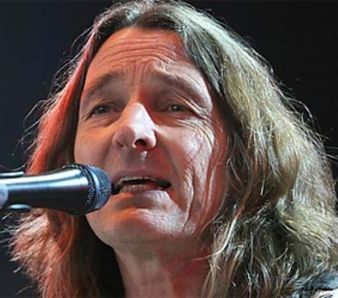 El uso por parte de Davies de las canciones compuestas por Hodgson, generalmente más comerciales y reconocidas como marca de Supertramp,21 se convirtió desde la marcha de Hodgson en una de las principales disputas con su antiguo compañero de grupo.23 No obstante, a lo largo de la historia de Supertramp, la relación de amistad entre Davies y Hodgson se fue distanciando prematuramente a medida que las inclinaciones musicales y sus respectivos estilos de vida coincidían cada vez menos.
Tras la gira de promoción de Breakfast in America y la publicación en 1980 del álbum Paris, Hodgson cambió su residencia y se trasladó desde Los Ángeles hasta las montañas del norte de California, donde construyó una casa y un estudio de grabación y comenzó a centrar su actividad en su familia y en la vida espiritual.24 La distancia geográfica separó aún más a Hodgson del grupo, y durante la grabación de ...Famous Last Words..., Davies y Hodgson encontraron dificultades en conciliar sus respectivas ideas musicales. Según declaró Bob Siebenberg en relación a los planteamientos musicales de Davies y Hodgson: «Al final, ambos cambiaron sus formatos y la imagen de cómo tendría que ser el álbum. Se convirtió en una versión diluida de lo que habían pensado».
Publicado en 1982, ...Famous Last Words... se convirtió en el último trabajo de Supertramp con Hodgson, y fue seguido de una gira de promoción en 1983 donde Hodgson anunció que no iba a continuar con Supertramp.4 Según declaró Hodgson, su marcha estuvo motivada por el deseo de estar más tiempo con su familia y publicar trabajos en solitario, y que no hubo nunca problemas personales o profesionales entre Davies y él.