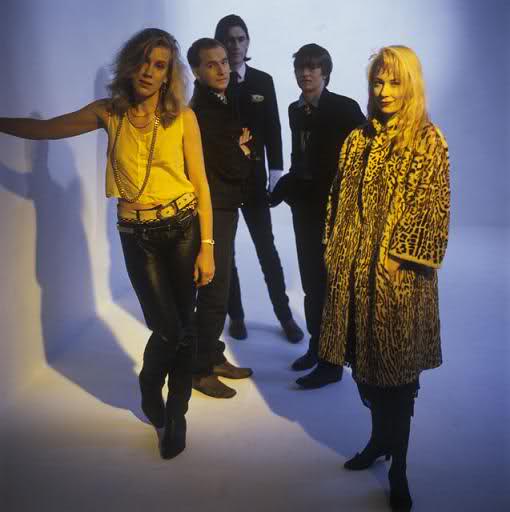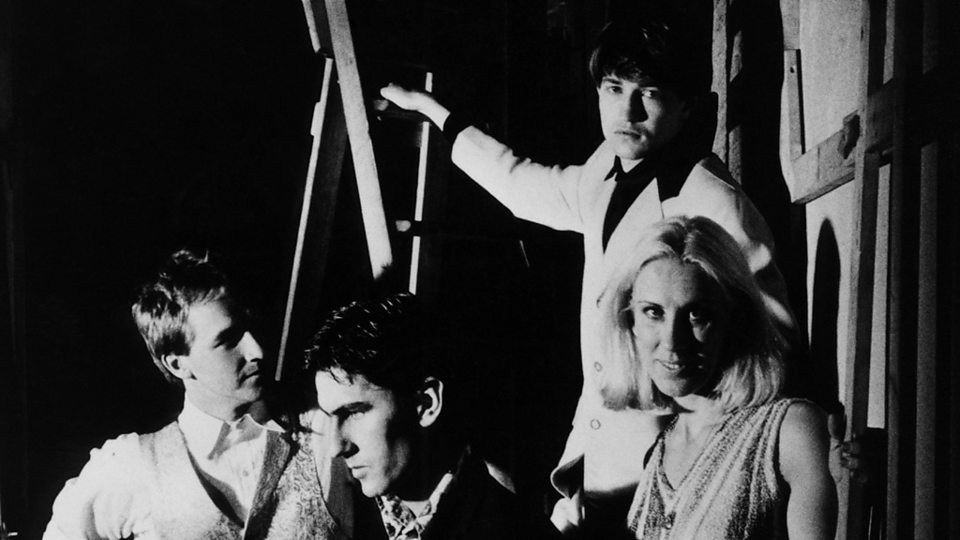 La primera formación de la banda se completó con Linda Ross en la batería hasta 1978, sustituida por Tim Mustapha hasta 1979. En su periodo clásico el grupo incluyó a Lindy Morrison (batería, 1980-1989), Robert Vickers (bajo, 1983-1987), Amanda Brown (violín, oboe, guitarra y coros, 1986-1989). Para su reagrupación en los años 2000, se incorporaron Glenn Thompson (batería, 2000-2006) y Adele Pickvance (bajo, 2002-2006).
La parte central del grupo fueron las composiciones de Forster y MacLennan, quienes fueron calificados por el crítico del Village Voice Robert Chitsgrau como "la mejor alianza de compositores de la actualidad". Cada uno de ellos desarrolló un estilo propio, pero complementario con el del otro; mientras las canciones de Forster se caracterizaban por sus aristas, su angustia y su ironía, las composiciones de MacLennan eran generalmente más reposadas y sensibles.
The Go-Betweens en el 2005, Robert Forster y Grant MacLennan.
Sus primeras grabaciones, "Lee Remick" y "Karen" en el 78 y "People Say" en el 79, eran sencillas canciones pop influidas tanto por la New wave como por el pop puro de The Monkees y la sencillez árida de The Velvet Underground. En 1979 abandonaron Australia para instalarse en la localidad escocesa de Glasgow, donde grabarían en la mítica compañía independiente Postcard Records, hogar de bandas muy próximas a sus planteamientos como Orange Juice, Aztec Camera o Josef K. Poco más tarde, al igual que sus amigos y compatriotas The Birthday Party, se trasladarían a Londres, para formar parte de la activa escena musical de la capital británica.
Su primer álbum, Send Me A Lullaby, lo grabaron en 1982 en el no menos histórico sello londinense Rough Trade. Para entonces ya habían desarrollado una personalidad propia basada en sus letras complejas, cantar mediante fraseos y unas guitarras melódicas e inquietas, inspiradas en bandas coetáneas como Television, Wire o Talking Heads. Un año después, su segundo disco Before Hollywood les consolidó como uno de los grupos de culto más importantes de la escena británica, y el single de MacLennan "Cattle and Cane" se convirtió en un gran éxito en las listas independientes de ese país.
Durante el resto de la década de los 80, la banda realizó numerosas giras y publicó varias canciones como "Spring Rain" (1986) o "The Streets of Your Town" (1988), que fueron éxitos en las radios alternativas pero no en las listas de ventas. Esta situación sorprendía a los periodistas musicales, hasta el punto en que el poco éxito comercial se convirtió en un tópico cuando la prensa escribía sobre el grupo. Sus álbumes Spring Hill Fair (1984) y Liberty Belle and the Black Diamond Express (1986) recibieron muy buenas críticas y mostraron la evolución gradual del grupo hacia un sonido más depurado y actualizado, aunque que seguían manteniendo elementos del sonido característico de sus primeros trabajos.
Los dos últimos LP de su primera etapa, Tallulah (1987) y 16 Lovers Lane (1988), siguieron sin alcanzar las listas de éxitos, a pesar de ser los discos más comerciales que el grupo había grabado hasta entonces. En 1989, después de seis discos publicados, Forster y MacLennan decidieron disolver la banda.
En la década de los años 90, los dos líderes del grupo iniciaron sendas carreras en solitario, aunque pronto fueron requeridos por la publicación francesa Les Inrockuptibles para actuar juntos con motivo del décimo aniversario de la revista.
En 2000, Forster y MacLennan decidieron refundar la banda, y con la colaboración de las tres integrantes del grupo Sleater-Kinney, grabaron el álbum The Friends Of Rachel Worth. El reconocimiento de la industria musical de su país llegaría al fin en 2005, al ganar un Premio ARIA al Mejor álbum adulto contemporáneo por su disco Oceans Apart.
La buena suerte terminaría cuando el 6 de mayo de 2006 Grant MacLennan murió de un ataque al corazón a la edad de 48 años mientras preparaba una fiesta en su casa de Brisbane. En el primer aniversario de la muerte de MacLennan se celebró un concierto en homenaje a The Go-Betweens en su ciudad natal, y posteriormente se editó un disco de tributo a la banda titulado Write Your Adventures Down, grabado por muchos de los artistas participantes en el evento.