The National
es una banda de rock alternativo formada en
1999
, entre amigos de
Cincinnati
,
Ohio
. Sus influencias van desde
Bruce Springsteen
a
Tindersticks
. La composición e interpretación de las letras de la banda pertenece a
Matt Berninger
en un distintivo y profundo tono de barítono. El resto de la banda comprende dos parejas de hermanos, Aaron y Bryce Dessner y Scott y Bryan Devendorf. Padma Newsome, perteneciente a una banda hermana,
Clogs
, a menudo contribuye con instrumentos de cuerdas, teclados y otros arreglos instrumentales.
Cuando la banda se formó en 1999 por un grupo de amigos de Ohio, los dos nombres que fueron seriamente considerados fueron "The National" o "American Mary"[cita requerida], este último que fue el título de una de sus primeras canciones. La mayoría de los miembros de la banda continuaron con sus trabajos durante los primeros años, estando involucrados en el boom de Internet de finales de los noventa. Su primer álbum, The National fue finalmente lanzado en 2001 por Brassland Records, una discográfica fundada por los componentes de la banda Aaron y Bryce Dessner, junto con su amigo Alec Hanley Bemis. Su álbum de debut catapultó la carrera de la banda, a pesar de que ya habían hecho unas cuantas actuaciones antes de su lanzamiento. Aquel lanzamiento siguió dos años después con otro álbum, Sad Songs for Dirty Lovers.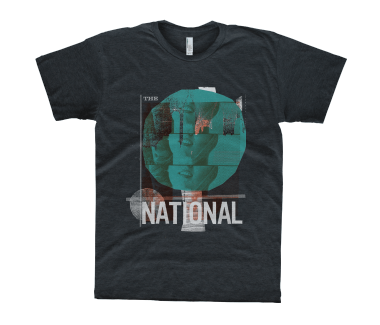 En 2005 los miembros de la banda dejaron sus empleos y se trasladaron a una nueva discográfica, Beggars Banquet Records, debido a que el proceso de administrar su propia discográfica se estaba haciendo "demasiado complicado"[1]. Su primer álbum en esta discográfica, Alligator, tuvo muy buena recepción por parte de la crítica y alcanzó altos puestos en las listas de "Album del Año" en LA Times, Insound, Uncut, y muchas otras publicaciones [2]. Este álbum dio a la banda mucha más popularidad, y mucha gente creyó erróneamente que este era su álbum de debut.
Su álbum Boxer, se publicó el 22 de mayo de 2007, y también recibió una gran aceptación de la crítica [3]. El álbum incluye colaboraciones de varios artistas invitados, incluyendo a Sufjan Stevens y Doveman (Thomas Barlett). Ha conseguido el puesto número dos como álbum del año en stereogum.com y el primer puesto en Paste magazine. Su single "Fake Empire" del álbum Boxer se ha incluido en la nueva serie de la NBC, Chuck, y en la quinta temporada de One Tree Hill.
Trouble Will Find Me fue lanzado a través de 4AD Records el 21 de mayo 2013 en Estados Unidos con gran éxito de la crítica. El álbum debutó con ventas primera semana encabezando las listas en todo el mundo, ocupando el Nº 3 en Estados Unidos, Canadá, Reino Unido y entre otros. En su primera semana, el álbum vendió 74,722 copias en Estados Unidos. Después del lanzamiento, la banda se embarcó en una gira mundial en apoyo del álbum. Trouble Will Find Me ganó una nominación al Mejor Álbum Alternativo en los Premios Grammy de 2014. Posterior al lanzamiento del álbum, la banda lanzó un documental, titulado "Mistaken for Strangers", que fue dirigido por Tom Berninger (hermano de Matt Berninger) y que registra toda la gira de promoción de "Trouble Will Find Me".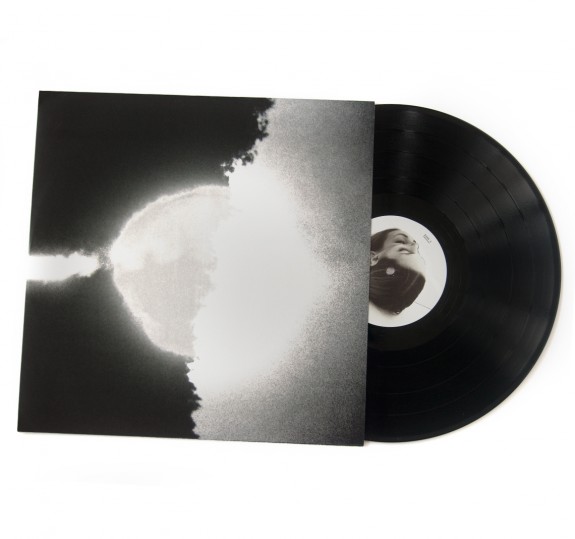 El título del álbum fue anunciado el 25 de febrero de 2013.2​ El título, tracklist y portada del álbum fueron revelados el 21 de marzo. La banda lanzó el video de "Demons", el primer sencillo del álbum, en YouTube, el 8 de abril.3​ Durante Reddit AMA el 8 de mayo se estrenó el video de "Sea of ​​Love".