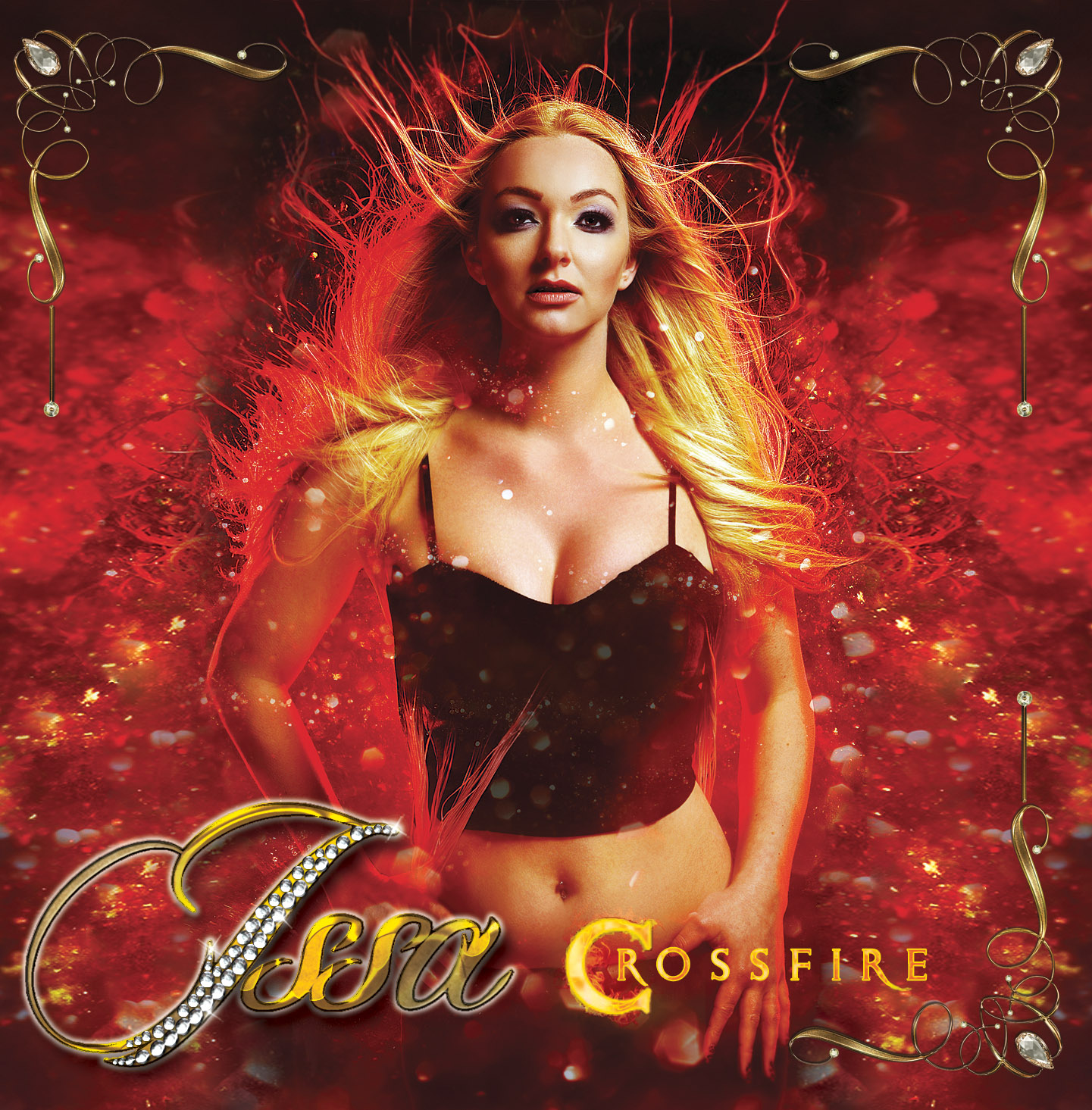 Año 2010.
Frontiers Records presenta su nueva figura ISSA (Isabell Øversveen) (3

Álbumes

disponibles) una cantante nacida en Oslo Noruega que viene dispuesta a demostrar su talento vocal acompañada de una explosión de sonidos melódicos y guitarras poderosas. Quizás su estética, demasiado "hot" es el único elemento, que considero cuestionable, pues a esta joven le sobra el talento en lo musical., pero, OK, la industria es así.
Deambulaba yo de nuevo por el melodic rock; a la caza de nuevos sonidos y el rescate de clásicas figuras que me hubiere perdido en otros tiempos, cuando… Bang! Allí encontré este sonido, fuerte y definitivamente decidido.
"Angels Crying" fue el primer track que pude escuchar de su álbum debut "Sign Of Angels y bastó para convencerme de seguir esta joven desde entonces. Si bien no soy el más asiduo escucha del A.O.R, o el rock melódico actual, siempre existen cosas y casos en los que seguir la corriente resulta ameno.
El disco "Sign Of Angels" es un trabajo de buena calidad, de fácil escucha y sin embargo no simple, trae consigo una buena dosis de velocidad, ritmos y coros pegajosos y algunos elementos que acercan su textura al sonido "Metal", fácilmente puede ser agregado a una lista de reproducción al lado de Vixen, Laos, Broke N Blue, Erika, Robin Beck, Heart, Pat Benatar, Saraya, Leather, etc.
Pero ISSA; no se detuvo con esta producción, y ahora, (y no sé si es que se lo ha propuesto) año tras año ha venido ofreciendo un nuevo trabajo, así, para el año 2011, presentó "The storm" su segundo álbum el cual es menos "pesado" que su anterior trabajo (me agrada más Sign Of Angels) pero que trae una dosis buena de energía y que definitivamente encamina a esta cantante sobre el sendero del "Melodic Rock".
Posteriormente en el 2012, sacó "Can't Stop", su trabajo máestacado y que ha sido bien recibido por parte de los verdaderos escuchas del A.O.R, dado que rescata y/o renueva temas de bandas " de culto" dentro del genero y que muy posiblemente no cualquiera sabría apreciar, esto, para mi ; es una buena señal ; pues deja ver que ISSA a pesar de que quiere conquistar un público amplio; no se arroja en forma desmedida y prefiere escoger temas que no fueron o serán "hits" pero que reconocen los que saben.
Dentro del material presentado por Isaa en este disco podemos encontrar:
"Can't Stop" del grupo británico Aviator y que le da nombre a este álbum,
"Stranded" principal éxito del grupo de Filadelfia Tangier y cuyo video incluyó a la estrella de la época Pamela Anderson.
"Do You Ever Think Of Me" y "State Of Love" que tuvieron la voz de Mark Free (ex King Kobra) con Unruly Child y como solista respectivamente y quien fuere conocido también por su padecimiento de disforia de género que le llevó a convertirse luego en Marcie Free,
"Dream On" de los canadiences Boulevard (BLVD).
"If You Ever Fall"que fue interpretada por Tone Norum, hermana menor de John Norum, guitarrista del afamado grupo Europe y con quien trabajó en su primer álbum. Tone También trabajó con Yngwie Malmsteen en la canción "Point of no Return" de su segundo álbum. ".
Si bien a mi pesar Issa ha demostrado definitivamente que no dirigirá sus pasos sobre los caminos del metal, debo reconocer que su propuesta me gusta y que tendré presente cada aparición suya en la escena musical.