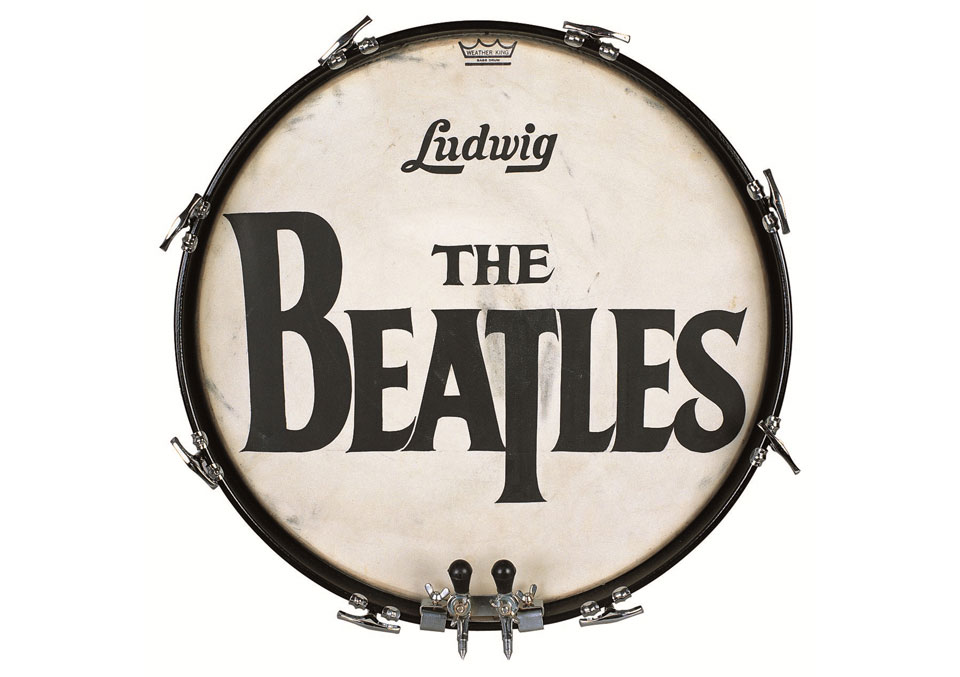 George Martin
Nuevo miembro: George Martin (productor; nacido el 3 de enero de, 192
6)
Aunque disc jockey Murray el K llamó a sí mismo el "quinto Beatle", ese título pertenece propiamente al productor George Martin. Con la excepción de Phil Spector post-producción 's en Let It Be , cada Beatles grabación, desde el primer single ( "Love Me Do") para el último disco ( Abbey Road ) -fue producido por Martin. También les dio su primer contrato de grabación, la firma del cuarteto incipiente (con Pete Best a la batería todavía) después de una audición en el estudio Abbey Road el 6 de junio de 1962, a petición del manager Brian Epstein. La experiencia de Martin como productor y arreglista, junto con la relación personal que desarrolló (a pesar de ser 14 años mayor que el más viejo de los Beatles) le hizo indispensable en el estudio. Los Beatles 'de salida registrada, por los miembros del grupo propia admisión, debe mucho a de entrada de Martin como productor, arreglista y músico.
George Martin nació en Londres en 1926. Cuando tenía seis años de edad, su familia consiguió su primer piano, y él comenzó a tomar lecciones cuando tenía ocho años. Luego, en 1943, cuando tenía 17 años de edad, Martin se alistó en la Marina Real. Sirvió en la Armada hasta 1947. Después de salir, estudió piano y oboe en la Guildhall School of Music and Drama. A continuación, comenzó a trabajar en el departamento de música clásica de la BBC. En 1950, se trasladó a EMI Records, que trabaja para el sello Parlophone de la compañía. Grabó jazz (John Dankworth, Humphrey Lyttelton), el cabaret musical (Michael Flandes, Donald Swann), la música de baile escocés (Jimmy Shand) y los cantantes de baladas (Matt Monro y Shirley Bassey). Sin embargo, su enfoque principal fue en la comedia y los registros de la novedad. Él consiguió su primer éxito en 1952 con Peter Ustinov de "Mock Mozart". También produjo discos de Peter Sellers, Spike Milligan, Dudley Moore, Stan Getz, Judy Garland, Tommy Steele, Cleo Laine y otros.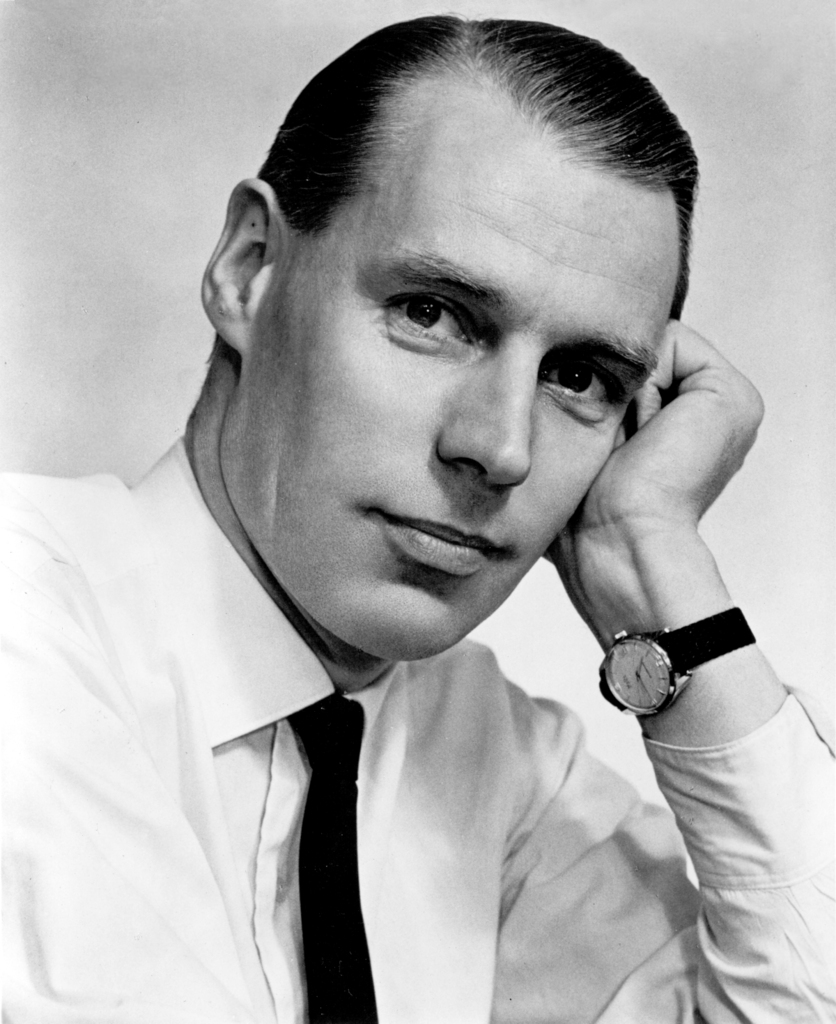 Como jefe de A & R para Parlophone, Martin estaba interesado en llevar el rock and roll a la etiqueta. Entonces un día un amigo contactó con él y le habló de Brian Epstein, el manager de los Beatles . A pesar de que el grupo había sido rechazado por Decca, Pye, Phillips y la propia EMI, el amigo de Martin pensó que le podría gustar la banda. Martin contactó Epstein, y se reunió el 13 de febrero de 1962. Ellos tuvieron otra reunión el 9 de mayo en los estudios Abbey Road y después, el 6 de junio, los Beatles una audición para el sello en Abbey Road. Martin terminó firmando la banda.
La primera grabación de los Beatles para el sello era una versión de "How Do You Do It", que más tarde se convirtió en un éxito de Gerry and the Pacemakers. Luego, el 11 de septiembre de 1962, grabaron "Love Me Do" La canción llegó al número 17 en las listas británicas. Siguieron que con "Please Please Me", que llegó al número dos a principios de 1963, y "From Me to You", que alcanzó el número uno. Martin pasó a producir todas las grabaciones del grupo hasta el Abbey Road álbum.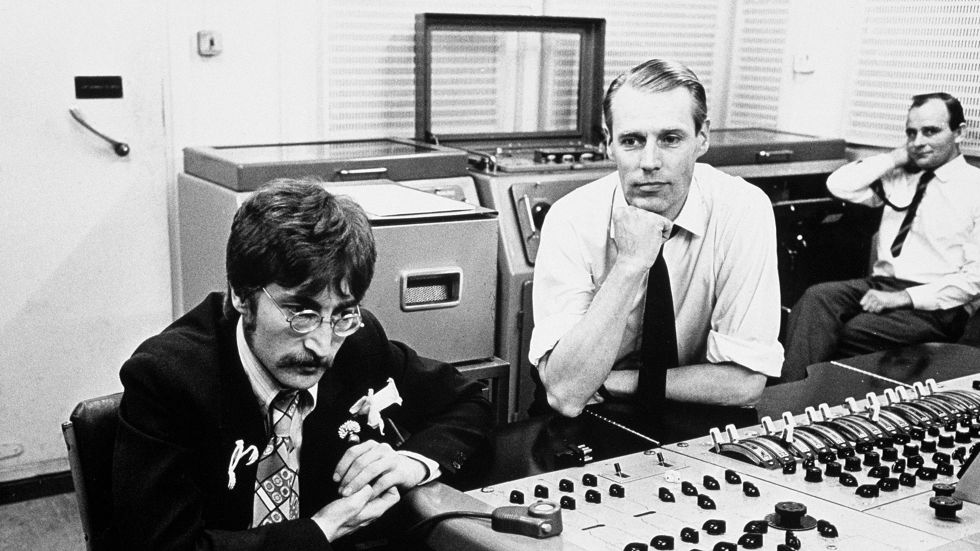 En muchos aspectos, las contribuciones más importantes de Martin a la música de los Beatles eran sus arreglos de lujo, que incluyen cuerdas, metales y otros instrumentos, como el clavicordio, que no eran comunes en el rock and roll. Él contribuyó música banda sonora de la noche de un día duro y Help! , Y grabó discos instrumentales de canciones de los Beatles, incluyendo fuera del circuito de los Beatles (que alcanzó el número 111 en los EE.UU.) y Los Beatles Las niñas , con la orquesta de George Martin.
Con el éxito de los Beatles , Martin comenzó a grabar otros actos Merseybeat, incluyendo Gerry and the Pacemakers, Billy J. Kramer y los Dakota y Cilla Negro. En 1965, dejó EMI para establecer su propia compañía de producción, Asociada Independiente de grabación (AIR), aunque él continuó trabajando con los Beatles . A finales de los años sesenta, supervisó el diseño y la construcción de AIR Studios de Londres, uno de los estudios más exitosos en el mundo. En los años setenta y ochenta, Martin trabajó prolíficamente como productor de discos de la Orquesta Mahavishnu, América (siete álbumes), Jeff Beck (dos discos), Gary Brooker (de Procol Harum), Neil Sedaka, Jimmy Webb, OVNI, el truco barato , Ultravox, Kenny Rogers y Paul McCartney ( tira y afloja y la pipa de la paz ).
En 1979, Martin abrió AIR Studios de Montserrat, una instalación del estado de la técnica en una isla del Caribe. A pesar de que fue destruido por un huracán en 1989, Martin y sus socios comenzó la construcción de un nuevo complejo de estudios AIR en Inglaterra a principios de los años noventa. Martin también ha escrito una autobiografía ( All You Need Is oídos ) y editado un libro de instrucciones ( que hacen la música ). En su introducción a este último, escribió: "De todas las artes, la música es la más sublime, y toca el corazón de cada ser humano .... Creo que es una fuerza poderosa."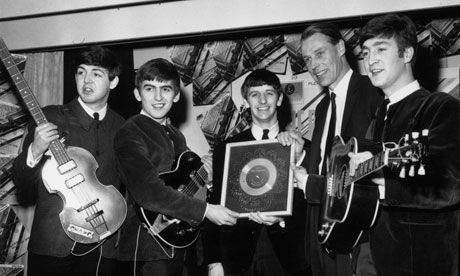 A mediados de los años noventa, Martin regresó a las bóvedas y de su papel familiar como productor de los Beatles, desenterrar y la preparación de los Beatles canciones inéditas para el de tres volúmenes Antología serie. Y en 2006, él y su hijo, Giles Martin, remezclado gran parte de la música de los Beatles para la producción de Cirque du Soleil de amor .
Fue nombrado caballero "Sir George Martin" en 1996. Un año más tarde, Martin produjo su 30 hit número uno en el Reino Unido, Elton John 's "Candle in the Wind 1997", un single benéfico registrado poco después de la prematura muerte de la princesa Diana. Se convirtió en el single más vendido de todos los tiempos y, en palabras de Martin, "probablemente mi último single. No es un mal para salir adelante. "Después de cinco décadas en la industria de la música, Martin formalmente quedó eliminado de la producción récord con un proyecto final, en mi vida , una colección de los Beatles canciones grabadas por actores y músicos.
Como resultado de su trabajo con los Beatles, George Martin jugó un papel importante en el cambio de la cara del rock and roll. Fue el responsable de gran parte del sonido del grupo, e introdujo muchos elementos musicales que eran nuevas para el rock and roll. También tuvo un gran éxito comercial: él es responsable de 30 sencillos número uno en el Reino Unido y 23 sencillos número uno en los EE.UU.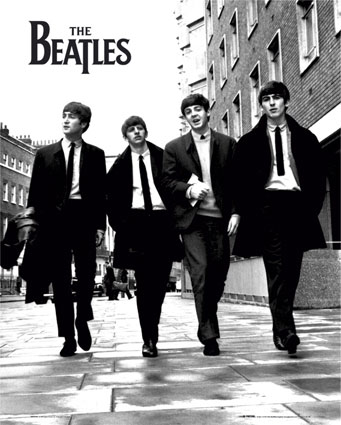 The Beatles al completo vía streaming