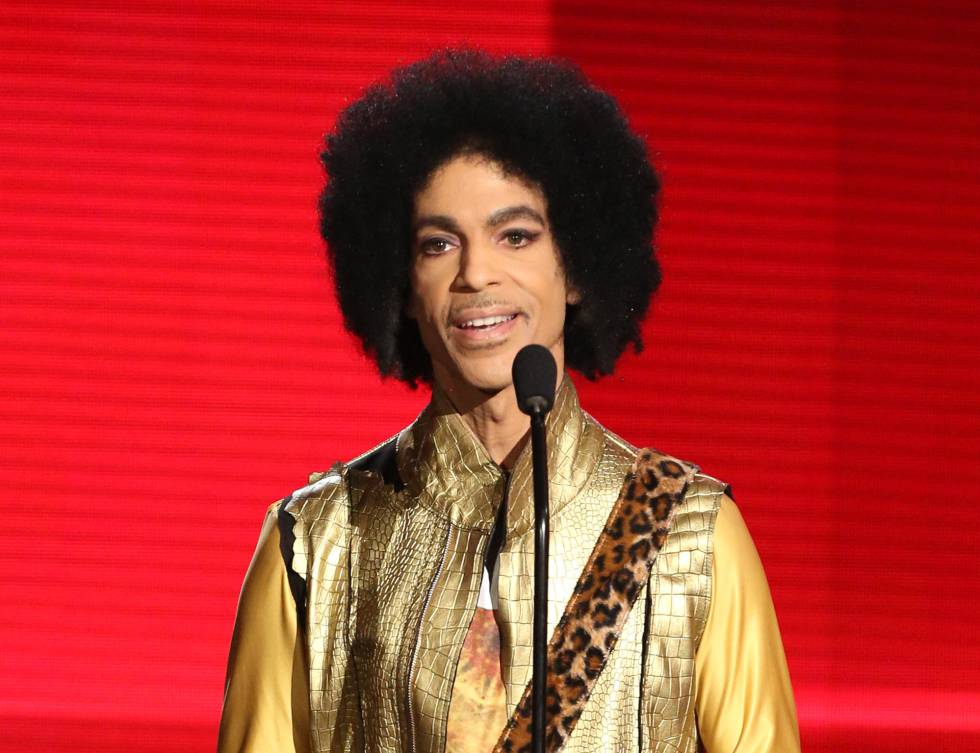 Icono incontestable del pop, Prince ha muerto a los 57 años hoy en su casa Paesley Park, en Minneapolis, según ha confirmado su publicista, que ha confirmado su fallecimiento a la agencia AP. El pasado día 15 de abril fue ingresado de urgencia y luego dado de alta dos días después. Dio un concierto para demostrar que se encontraba en plenas facultades, pero hoy se ha conocido la noticia de su muerte.
El pasado noviembre Prince canceló su gira europea con motivo de los atentados de París. "Debido a los trágicos sucesos de París, ICO (agencia organizadora de la gira europea) nos acaba de comunicar su decisión de posponer los inminentes conciertos de Prince en Europa hasta nuevo aviso", explicó en un comunicado de prensa de Doctor Music.
Esta gira, llamada Prince Spotlight: Piano & A Microphone, fue anunciada por el músico en Minnesota. Se trataba de un tour en un formato inédito para él, en el que actuaría solo, con un micrófono y un piano de cola. Hasta el momento se sabía, según anunció Doctor Music el miércoles, que se habían confirmado cuatro conciertos: Viena, Glasgow, Londres y Birmingham.
Prince Rogers Nelson (Minneapolis, Minnesota, 7 de junio de 1958, Minnesota, 21 de abril de 2016) fue un cantante, compositor y multiinstrumentista de rock, soul, funk y new wave estadounidense. Usa el nombre artístico de Prince, aunque también ha sido conocido bajo un símbolo impronunciable, que utilizó entre 1993 y 2000. Este cambio de nombre resultó controvertido y muchos se referían a él como "El artista antes conocido como Prince", a menudo abreviado como "TAFKAP", o simplemente "El artista" durante ese período.
Durante la década de los años 80, fue uno de los artistas más importantes e innovadores. Se le considera el fundador del llamado "
sonido Minneapolis
".
2
Sonido que comenzó a conformar en su tercer álbum,
Dirty Mind
y que se sustanció en 1981 en su álbum
Controversy
y en la evidencia de un disco claramente influido por él: el álbum de debut de
The Time
. Prince alcanzaría la cima de su popularidad con el álbum
Purple Rain
(
1984
) y la
película de idéntico título
.
Solo en los
Estados Unidos
ha vendido alrededor de 39,5 millones de álbumes
4
y cerca de 100 millones en todo el mundo.
5
El tema "Purple Rain" obtuvo el Óscar a la mejor banda sonora para el propio Prince, que también obtuvo un premio Grammy por el álbum. El álbum incluía otras canciones que alcanzaron una alta popularidad como "
When Doves Cry
"
6
y "Let's Go Crazy",
7
que llegaron a ser éxitos a nivel mundial y lo elevaron a nivel de superestrella.
Sus influencias musicales abarcan a grandes artistas y bandas como
Jimi Hendrix
,
The Jackson 5
,
Sly & the Family Stone
,
Curtis Mayfield
,
Parliament
/
Funkadelic
,
Stevie Wonder
,
Joni Mitchell
,
Duke Ellington
,
Miles Davis
,
Carlos Santana
,
James Brown
,
The Beatles
,
Queen
y
Led Zeppelin
.