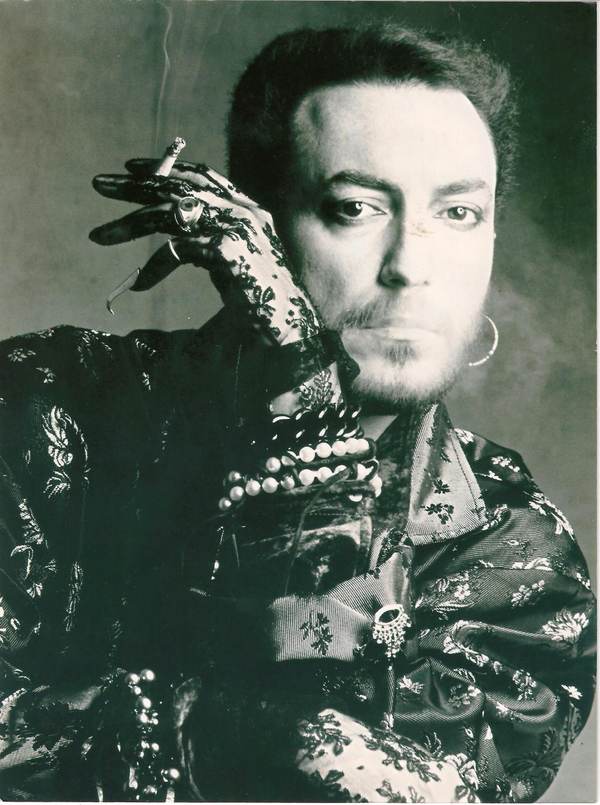 Tino Casal, el músico que hizo de la extravagancia un arte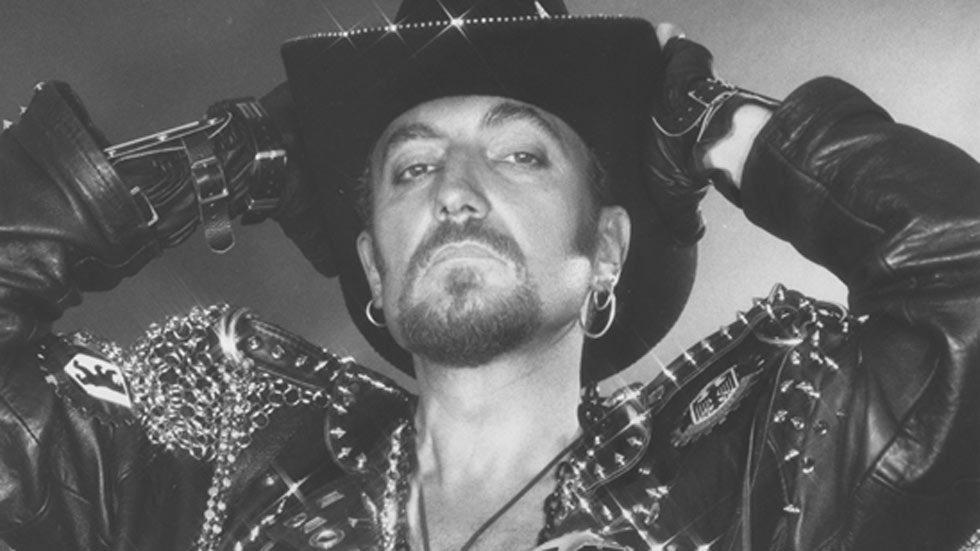 Se cumplen 25 años de la muerte del cantante, productor, compositor y diseñador asturiano
¿Conocen los jóvenes de veintitantos años a
Tino Casal
? Una rápida encuesta nos confirma lo que nos temíamos, que la gran mayoría, no. Sin embargo, quien más o menos tenía uso de razón en los años ochenta es casi imposible que no pueda tararear canciones como
«Embrujada», «Eloise» o «Póker para un perdedor»
. El próximo día 22 de septiembre se cumplen 25 años de su muerte, ocurrida en un accidente de circulación en Madrid, y para remediar este olvido en el que cayó el músico asturiano acaba de aparecer el doble álbum
«De la piel del Diablo. La colección definitiva»
, con 34 canciones que recorren su discografía en solitario. Además, contiene extensas notas de Julián Ruiz, periodista musical, productor de sus cinco discos y amigo personal del artista.
José Celestino Casal Álvarez, verdadero nombre de Tino Casal, nació en la localidad de Tudela Veguín, en Asturias, el 11 de febrero de 1950. Antes de convertirse en
un icono del tecno, del estilo neorromántico con su barroquismo kitch y sus vestimentas extravagantes
, tuvo unos comienzos muy diferentes. Con apenas 13 años entró en el grupo
Los Zafiros Negros
, y en 1967 pasó a ser miembro de
Los Archiduque
s por casualidad: le llamaron para sustituir a su cantante, en ese momento enfermo, para la grabación del single «No le ames» / «Lamento de gaitas». Cuando le escucharon no hubo dudas, fue inmediatamente incorporado a la formación asturiana, que practicaba un pop muy típico de la época, basado en armonías vocales. Aquella aventura duró hasta 1971, cuando Tino decidió independizarse.
Primero se marchó a Londres a desarrollar su faceta como pintor, y allí se dejó seducir por el glam rock, por
David Bowie
,
Marc Bolan
,
Gary Glitter
y más tarde
Roxy Music
y
Billy Idol
. A su regreso a España quiso continuar su carrera de músico, pero su compañía, Phillips, estaba empeñada de hacer de él un cantante melodramático. Y como tal se presentó al Festival de Benidorm de 1978, donde quedó segundo con el tema «Emborráchate».
Con la nueva década llegó su gran oportunidad. Primero, compagina su afición a la pitura con la producción de discos –como el debut del grupo heavy Obús, «Prepárate»–, y tiene lugar su encuentro con Julián Ruiz, quien también se había puesto a los mandos de las grabaciones de Alaska y los Pegamoides y de La Orquesta Mondragón: «Evolucionó amparado por mí –nos comenta–. Él quería vivir de la música y le habían dicho que tenía que ser un nuevo Nino Bravo. Pero él se sentía diferente. Además, había por aquel entonces una explosión de vitalidad, todos nos sentíamos más libres y más expuestos a una revolución».
En «Neocasal» se despliega todo su potencial, con su portentosa voz arropada por sintetizadores, baterías electrónicas y un ritmo discotequero, en temas como «Champú de huevo», «Billy Boy» y un homenaje a su Bowie, «Life on Mars?». Fue el primer peldaño del éxito que luego confirmaría con«Etiqueta negra» (1983), «Hielo rojo» (1984), «Lágrimas de cocodrilo»(1987, con su mayor éxito, «Eloise», de Barry Ryan) e «Histeria» (1989). En medio, tuvo que retirarse dos años, del 84 al 86, por problemas físicos: el abuso de antiinflamatorios por un esguince no curado le produjeron una hepatitis que a punto estuvo de costarle la vida. La fractura derivó luego en una necrosis de cadera que le mantuvo en silla de ruedas.
Lo peor llegó cuando tenía 41 años, cuando quedó truncada una carrera que ya no sabremos cómo hubiera evolucionado. «Protagonizamos una revolución digital –opina Julián Ruiz–, con aparatos que ahora estarían locos por utilizar. Creo que estaríamos haciendo algo parecido a Of Monster of Men, Sigur Rós o Jon Bellion».
Fuente
http://www.abc.es